Client Server Model of Distributed Computing Tutorial
Client/Server Model of Computing
In the client/server computing, all clients communicate with a server in the computer network. Both the clients and server are the nodes (communication points) on the network. The arrangement of the nodes in a network is called the network topology. In client/server computing model, there are two computer which play an important role
(1) Client                                  (2) Server
Client/Server Definition
Clients are personal computers or workstations on which users run applications. A network architecture is that in which each computer or process on the network is either a client or a server. Servers are powerful computers or processes dedicated to disk drives (file servers), printers.
Client/server model is a form of distributed computing where one
program (the client) communicates with another program  server) for the purpose of exchanging information,
Client/Server Architecture
A server is a computer system that selectively shares its resources; a client Is a computer or computer program that initiates contact with a server in order to make use of a resource.
The Client/server architectures are sometimes called 2-tier architecture.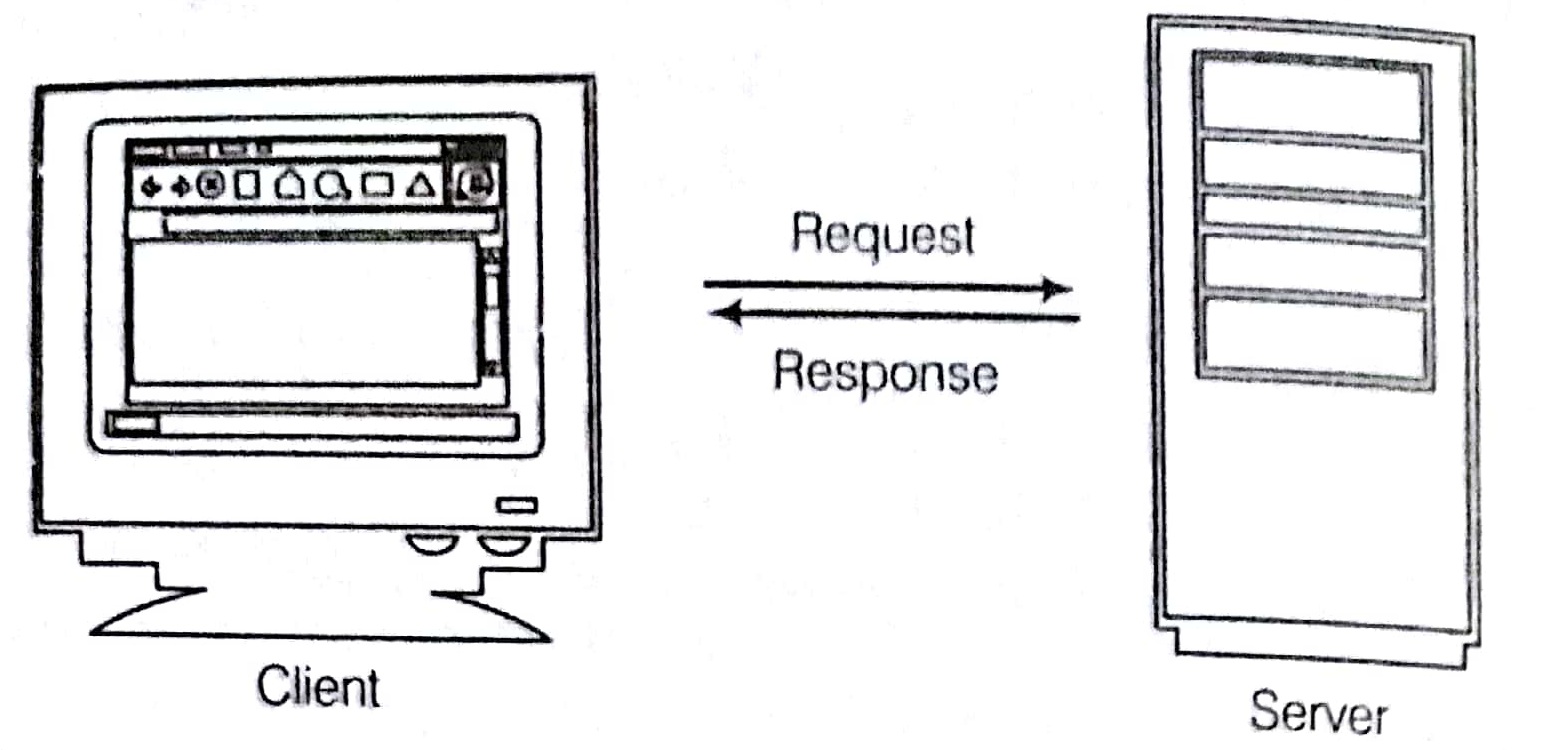 The client's responsibilities are usually to
Handle the user interface.

Translate the user's request into the desired protocol.

Send the request of the server.

Wait for the server's response.

Translate the response into human readable format.

Present the results to the user.
The server's functions include
Listen for a client's query/request.

Process that query/request.

Return the results back to the client.
A typical client/server interaction goes like this
The user runs client software to create a query.

The client connects to the server.

The client sends the query to the server.

The server analyses the query.

The server computes the results of the query.

The server sends the results to the client.

The client presents the results to the user.

Repeat as necessary.
Key Points
Specific type of clients include web browsers, e-mail clients and the online chat clients.

Specific types of servers include web servers, FTP severs, application servers, database server, mail servers, file servers, print servers and terminal servers.

Most web services are also types of severs.
---
Sorting in Design and Analysis of Algorithm Study Notes with Example
Learn Sorting in Handbook Series:  Click here 
Follow Us on Social Platforms to get Updated : twiter,  facebook, Google Plus