Karan Singhania
Karan Singhania :-Mr. Karan Singhania ,Director of www.cyberpointsolution.com  He  is  professional Web Developer and Certified Ethickal  Hacker. He   Works on Many Project in every Field  of Computer Science.
Teacher on YouTube Channel: 
Karan Singhania is professional teacher he teaches on you-tube and offline classes as well.
Welcome To My Channel Cyber-point Solution. In this Channel we will describe about All Computer Science Government Exams and Private Sector also about hacking and Programming Knowledge. and also we will discuss about hardware problem. and also talk about computer science project.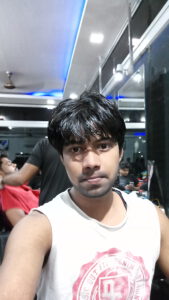 About Karan Singhania :-  In  this  cyberpointsolution     post we are going to describe about the Director of Cyber Point Solution   . When ever we want to learn any thing the things become more earlier is somebody/tutorial/study material taught us through Examples. Here He has tried to describe each and every concept of computer science with examples in the light of cyberpointsolution.com  best  Short tutorial using simple and best possible example. These examples are so simple that even a beginner. This is  the best  tutorial/Study Material  very beneficial for beginners  as well as Professional.
---
Follow Us On Cyber Point Solution Youtube Channel : Click Here
Follow Us on Social Platforms to get Updated : twiter,  facebook, Google Plus
Learn More Ethical Hacking and Cyber Security click on this link. cyber security